How To Turn On Laptop Without Power Button [Lenovo, DELL & HP]
If power button on your laptop stops working and you have some urgent work on it, you're undoubtedly wondering "how to turn on laptop without power button." Don't overthink it and don't panic.
Because today I'm going to show you the best ways to open your laptop without using the power button, and if you want to replace it yourself, we've also included a 100% assured method for doing so.
First and foremost, by reading this post, you will be able to quickly return to your laptop's work and, more importantly, you will save time and money by not having to rush to get it repaired by a professional.
How to Turn On a Laptop Without Using the Power Button [Complete Guide]
There could be a number of reasons why your laptop won't turn on after you've pressed the power button multiple times. In this case, you must determine that the problem is a hardware issue with the button.
We'll go over some options to try below, and if none of them work, there could be something else wrong with the system.
Turn On A Windows Laptop Without Pressing The Power Button
Most laptops feature a setting that allows you to turn on your laptop using your keyboard. This is, however, always disabled by default. Before the power button developed issues, the user or owner should have taken precautions by enabling this function to ensure that this technique was used.
Using An External Keyboard To Power On Your Laptop
You must first open the BIOS settings to permit the use of an external keyboard to turn on the laptop. The following are the steps:
Step 1a: During starting, press F2 to enter BIOS settings.
When you first turn on your computer, you'll see an opportunity to visit the advanced menu by pressing the "F2" or "DEL" keys.
Or
Step 1b: During starting, press F2 to enter BIOS settings.
You may already have your system turned on, so instead of restarting it to access the BIOS settings, follow these steps:
Step 1b.1: From the "Start" menu, select "Settings."
Step 1b.2: Select the "Update & Security" option.
Step 1b.3: Select "Recovery" from the list of options on the left.
Step 1b.4: A tab with two sections will appear.
Step 1b.5: Under "Advanced Setup," select "Restart Now."
Step 1b.6: A new window will appear.
Step 1b.7: Select "Troubleshoot"
Step 1b.8: Choose "Advanced Options"
Step 2: Press "Enter" on the "Power Management" or "ACPI Management" tab.
Step 3: Look for a setting like "Power On By Keyboard," "Wake On Keyboard," or anything along those lines.
Step 4: Enable the option by pressing the "+" or "-" minus key.
Step 5: To turn on the laptop, choose a preferred key.
Step 6: Press the F10 key to save and exit.
After completing the preceding stages, the next step is to verify that the settings are functioning.
Checking To See If The Keyboard Is In Working Order
Turn off your computer.
When it's turned off, press the appropriate key to turn it back on.
How to Start a Laptop Without Using the Power Button By Motherboard
Locate the port where the power button ribbon wire is plugged into the laptop's chassis and unplug the power button.
Short-circuit the 1st and 3rd pins in the power button port with a tiny conductor. If this does not work for your laptop, you can short all of the pins at once. You shouldn't be concerned because this has no negative effects. The laptop should start up in no time if the circuit is correctly shorted.
Now, opening or short-circuiting your laptop on a regular basis could lead to long-term hardware concerns, especially if this is a machine you don't want to get rid of, so in the interim, until you repair the power button, there are other ways to safely start your computer without it.
How to Turn On a Laptop Without Using the Power Button By Using a Wall Socket or an Extension
If you have a laptop from a manufacturer like HP, Dell, Toshiba, ASUS, Acer, or Lenovo, this option will be simple to use and will function flawlessly. This strategy is also useful for people who don't want to short circuit their laptop by turning it on without pressing the power button.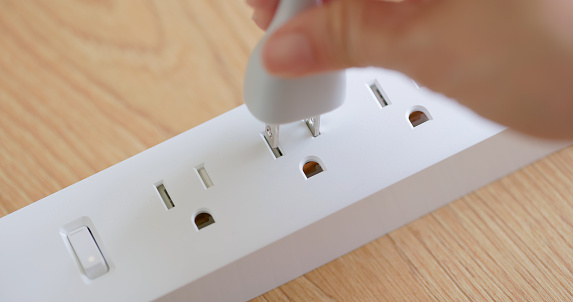 Step-by-step instructions
The cable that links the power button to the Motherboard should be found.
Disconnect the cable and leave it disconnected.
Take out the battery.
When you plug the laptop into the socket, it will turn on.
After you've installed the batteries in the laptop, you should be able to unhook the power socket with ease.
How to Start a Laptop Without Using the Power Button [With Lid]
Assume you want your laptop to turn on with the lid instead of the power button. Then you can use this option to turn your laptop on and off using the lid.
When the Lid is closed, the laptop usually goes to sleep, but you can change the settings to switch it off and on.
Step by Step Instructions
After starting your laptop, press the F2 or Del keys to access the BIOS settings.
Go to power management under the advanced tab.
Look for the option "power on with open lid" in power management.
To turn on/off the laptop with the lid open, change the setting.
How can I turn on my laptop with a wake-on LAN?
Another way to avoid power button problems is to use wake-on LAN:
When the laptop starts, press the "F2," "F10," or "DEL" keys to enter BIOS.
Enter the phrase "power management."
Set the preferred keys for turning on your laptop and enable Wake-on LAN.
Reboot after saving the adjustments.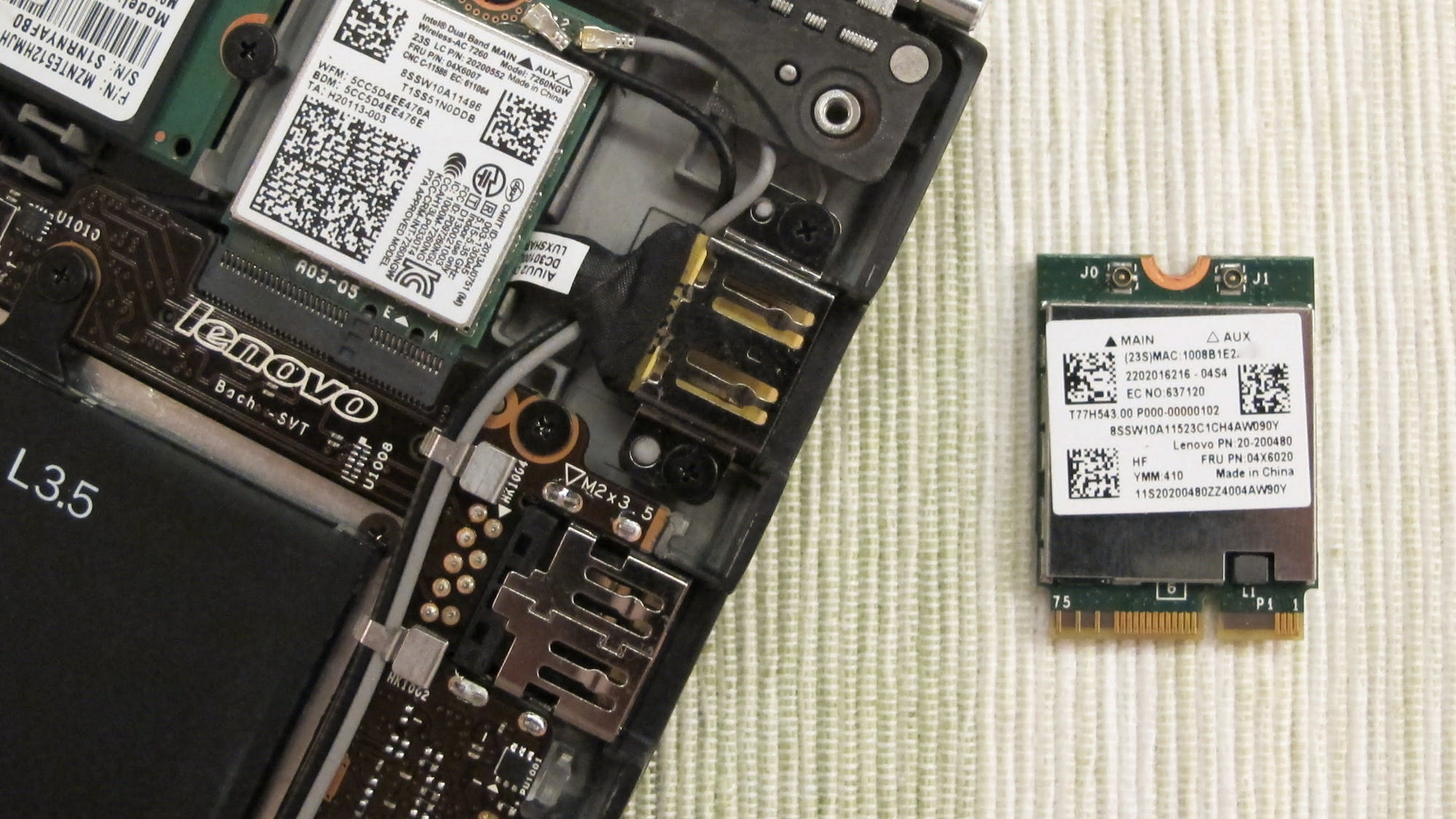 For this strategy to work, you'll also need to configure your network card on another laptop or computer.
"Device Manager" should be opened.
Select "Properties" from the "Network Adapter" menu.
Select "Allow this device to wake the computer" under "Power Management."
Enable "Wake on magic packet" under "Advanced."
It's even simpler for Mac users:
Open the System Preferences window.
Tick "Wake for network access" under "Energy Saver."
Then look into your router's settings to check if there are any WOL options. Otherwise, you'll need to configure your port forwarding settings or install DNS on your phone.
This solution will allow you to remotely start your laptop.
Remove the battery from the device
Disconnect the charging cable and all devices before removing the physical battery. Your laptop's battery should now be removed. You can find it on the back or under the back cover of your computer.
Ask a friend or someone who knows how to do it for you if you're stuck.
Reconnect the battery and turn on your laptop after pressing and holding the power button for at least 30 seconds.
Try a different method if this one fails.
Turning on a Laptop Using the Clock Battery Method
The clock battery approach necessitates a high level of technical competence, so proceed with caution:
Disconnect the battery cable from the motherboard (it is not the same as the charging cable).
Disconnect the motherboard's clock battery.
When your laptop is connected to any power source, you can use this cold-start approach to power it up. However, take in mind that this will reset your laptop's settings to factory defaults.
To learn more about CMOS batteries, watch this video:
What makes a laptop's power switch fail?
To reach the physical button, this is usually marked in your laptop's BIOS or programming. In addition, most keyboards contain a light that indicates when they are turned on. However, the power button on your laptop may be replaced by a similar power button on the laptop, such as 'USB' or 'AIRPLAY,' which does not indicate it is operational.
It may resemble a standard power button in appearance, but it isn't actually operational. As a result, a Google search for a solution is required. Because your laptop cannot have a battery problem, it is quite tough to get around these concerns.
How do I replace a laptop's power button?
If you want to replace the faulty switch yourself, you can do so by following the steps below.
Remove your laptop's battery or any other source of power.
Remove the hard disc as well as the RAM.
The keyboard frame should be removed.
Locate the Power Button by removing the top frame.
Change out the old switch for a new one.
Put the laptop back together.
How do I turn on my HP laptop without using the power button?
You'll need to find the port on your motherboard to plug in your power button cable.
Unplug the power switch.
Use a conductor (like a safety pin or a tiny screwdriver) to connect the power button port pins
The circuit will close and the laptop will boot up if everything is done correctly.
What is the best way to turn on a Dell laptop without pressing the power button?
If your Dell laptop enables it, you can set it up to turn on when the lid opens in addition to one of the techniques mentioned above. Look for Power on Lid Open in the BIOS and toggle it to the on position. Apply or Apply Changes u003e OK u003e Exit is the option to choose.
How do I turn on my HP laptop without using the power button?
You'll need to find the port on your motherboard to plug in your power button cable.u003cbru003eUnplug the power switch.u003cbru003eUse a conductor (like a safety pin or a tiny screwdriver) to connect the power button port pinsu003cbru003eThe circuit will close and the laptop will boot up if everything is done correctly.
How to turn on Lenovo laptop without power button using recovery button
Before you do this, unplug the charging cable and disconnect all of your devices. Make sure you take out the battery before you startu003cbru003eYour laptop should now be on the other side. It has a hole on the back that you can use in an emergency. Put the pin you used to remove your SIM card into the hole.u003cbru003eIt's time to turn on your laptop after you do that. In this case, we hope that your computer will start up this time around.
How can I switch on my Mac laptop if I don't have access to the power button?
If you set your MacBook Pro to auto-boot, it will turn on when you lift the lid or plug it in to charge. If your model has a Touch Bar, the power button is located in the Touch ID location on the far right end of this region. To turn your MacBook on or off, press it.
Conclusion
Finally, I am confident that if you use these strategies, you will undoubtedly find a solution. But, If you've tried everything and still can't get your laptop to switch on. Try all of the suggestions in the article. However, if none of them worked, the issue could be with the laptop's other components. In this scenario, seek out expert technicians who can rapidly repair the problem.
READ MORE –